From The Foundation Up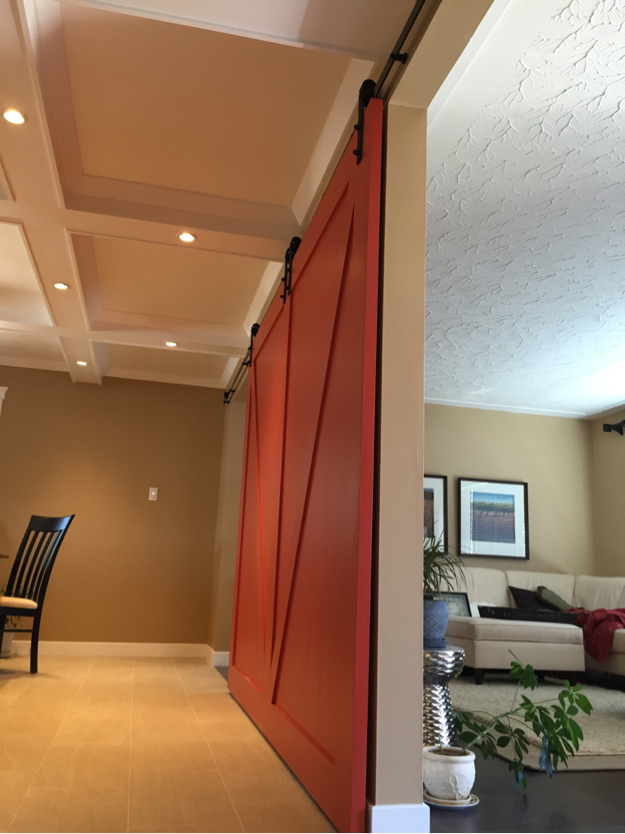 What we do...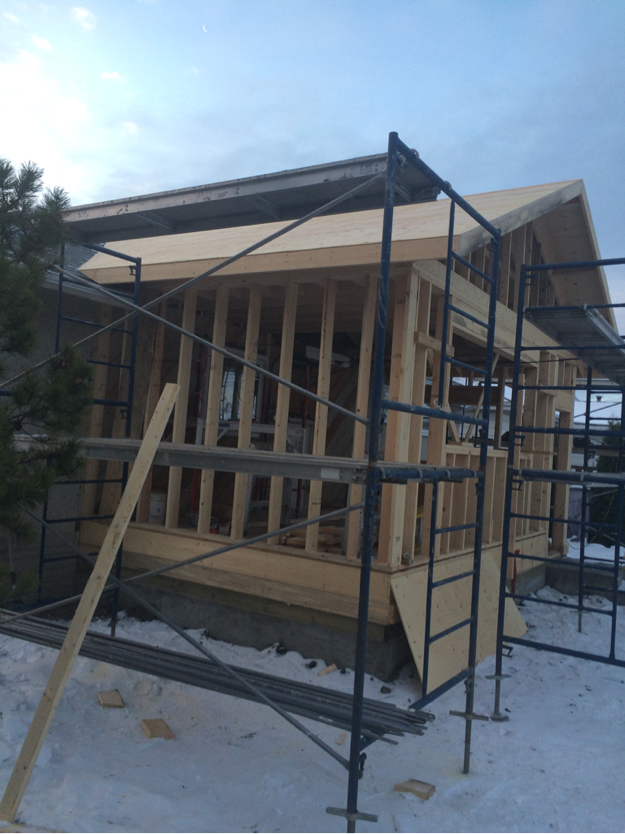 Home Additions
We can build most any house you want, it's the location that is hard to replicate.
We cannot do anything about the location for you. Your house concerns may be repairable, renewed or replaced.
Our specialty is renew, keeping the bones and general structure. Repairing as dictated by budget or replacing due to eminent structural failure.
When considering a Edmonton home addition. Renovations to a kitchen or bath become part of the process. This may mean relocating either of them to create a better flow for the home. Not everyone can visualize how the changes will look. We can provide you with creative solutions including full design. For a nominal fee, 3D renderings can help you visualize.
We want you to have a home you're proud of.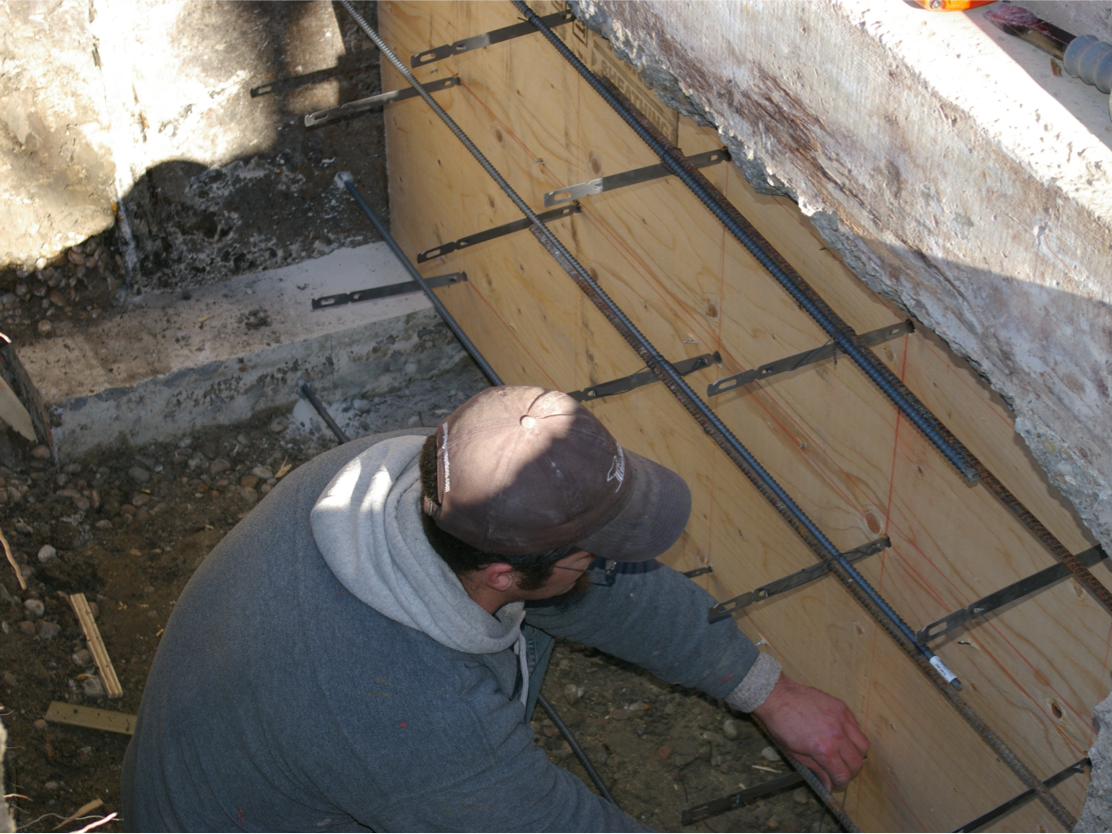 Foundation Repair
The foundation dictates many things. Whether you are considering an addition or need to stop water from entering the basement.
Foundations are made of concrete, wood or other materials. At some point in the foundations life a crack forms. From the point on, the elements start to attack it regularly, year after year. Our specialty is to renew the crack and separate the elements from the foundation.
As with all our work we isolate the cause, which is 99% on the exterior and make the repairs. We put the raincoat on the outside of the house rather than on the inside like so many other contractors do.
Injecting cracks with specialty products is "part" of a system. Many small contractors and homeowners can do this themselves . The other part is removing the cause of the failure and by far the most important. This should be left up to professionals.
"this is equivalent to leaving a rock in your shoe for a life time of walking, the bandaid box will eventually become empty and permanent damage will be imminent"
Electrical Upgrades
Making better use of space does mean changing electrical and lighting.
Codes have changed for very good reasons. The number one reason is safety. Bedrooms are protected by arc fault circuits. The installation of smoke and carbon monoxide detectors in these rooms is a no brainer. Ground fault breakers have been around for some time now, that does not mean all homes are up to date.
We are still finding homes that have very dated wiring. Aluminum wire that is incorrectly connected to copper wiring is common.
And... yes, we have removed and replaced knob and tube circa 2016. Let us upgrade your home to meet todays requirements.
Why you should choose us...
Because we know renovations are a science...
We will keep the house clean and free of dust.
Designs and builds are based on budget and requirements.
Know that work being done in your home is solving your dislikes for the existing design and not creating future hidden concerns.
We are a family owned and operated residential renovations company.
For five generations we have committed to building practice excellence.
We ensure our customers get the best product every time by focusing on:
A) Continuous education
We are certified in the fields of building construction and electrical and hire and support Trade students
B) Hands on learning and experience
We support young tradespeople through their education and provide them hands on learning
C) Using the latest innovations
We work hard at keeping up to date with the latest technology in construction and design.
Our portfolio consists of a variety of projects including:
1) Exterior foundation repair
A strong foundation is an integral part of a structure. Taking care and maintaining that foundation is paramount. We have invested time and equipment into making foundation renovations our priority.
2) Building additions
Home additions are an assured way to get the best bang for your buck.
2) Garden suites
Apartments that are becoming ever more popular with-in older areas and some new areas. These secondary structures are commonly used to house aging or post teenage family members or used as and extra income unit. Ask us aboutGarden Suites
3) Kitchens and bathrooms
Your first thought may be to give the house a new look, When it comes to the most used rooms in the house you may choose the bath or kitchen
4) Basement development
Basements can be extra play space, entertainment rooms or caves for the neanderthals in your life. Always repair leaky basements before mould or rot sets in.
5) Electrical Services
Service upgrades, lighting in newly developed rooms or detail lighting added to beams or cabinetry.
6) Concrete removal and trenching
Breaking and removal is required when repairing failed grades.
As an Edmonton family based business we see the importance of investing in the future of our children. This comes from a long line of history in our own family within this business.
We are doing our part in respecting the time, effort and material spent building a structure. Giving any structure a new lease on life is important to us.
A homage to a great great grandfather that was a cabinetmaker.
A great-grandfather who hand dug many basements, saving them from demolition.
A grandfather who was an interprovincial certified carpenter.
A father who is an interprovincial certified carpenter.
A son who is a Master Electrician.
We look to the future even with our granddaughters and grandson who may find this their career path.
Now that examples have been set, the story continues. Our family, whose strong connection to providing honest work, is building our company. We evolve by fortifying old structures by using good building practices. This ensures the homes and buildings we work on will last for other generations to use. Our goal is to save what is not broken by maintaining and protecting what already exists is the best advice. This makes us all better custodians of our homes and environment. The world has been changing since the start. The earth's crust shifts, water erodes and wind does its part to keep the planet evolving. We evolve with the work we do...
copyright 2018 weyoungrenovations.com